Pedro Menendez High School Guidance Department
Guidance Office Hours: 8am to 4pm
Frequently Asked Questions 2019-2020
Welcome to Pedro Menendez Guidance Department website! Our guidance team offers a comprehensive guidance program to all students at PMHS. High school is an exciting time, which brings change and sometimes challenges for students and families. We are a resource for students, parents, and teachers and we invite you to contact us at anytime.
Counselors provide the following services:
New Student Registration/Scheduling

Academic Advising

Student Scheduling

Parent Teacher Conferences

Scholarship Resources

College information and planning

Career Research

Referral for students in crisis

Testing Administration

Post-secondary planning

Dual Enrollment & AP information and registration
Students can now order their transcripts through Parchment from 2016 to present. Watch this video for instructions on how to order them. If you need transcripts from 2015 or earlier, please email Rebecca Cosgrove at [email protected] or call her at 904-547-7137.

---
Best Colleges Test Prep Guides"
SAT Prep Guide: https://www.bestcolleges.com/resources/sat-prep/
ACT Prep Guide: https://www.bestcolleges.com/resources/act-prep/
---
Participate in Virtual College Week!
Mark your calendar for the annual Virtual College Week, October 28 – 30, 2019. This is a three-day event filled with FREE live webinars on topics such as university admissions, scholarships, financial aid, career planning and more. The event speakers also represent a wide variety of institutions from the Florida College System, the State University System and the Florida Department of Education. Register today VirtualCollegeWeek.org.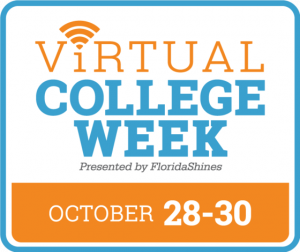 ---
School Counselors
Stephanie Toffaletti  904-547-8665
IB and Last Names A – D
[email protected]
Megan Crawshaw  904-547-8673
ESE and Last Names E – L 
[email protected]
Meredith Masiak  904-547-8689
AVID and Last Names M – Z
[email protected]
Department Secretary
Angie Lord  904-547-8667
Guidance Secretary
[email protected]
Provides the following services:
New student registration & proof of residency

Scheduling of parent/teacher conferences

Scheduling of student/counselor appointments

Responds to parent inquiries

Initiates student withdrawals
---
Career Specialist
Chris Cofield  904-547-8681
Academies [email protected]
---
International Baccalaureate (IB) Program Coordinator & IB Testing
Jonathan Higgins  904-547-8690
[email protected]
PMHS IB website
---
Testing Coordinator (PSAT, FSA, EOC, PERT & ELL)
Heidi Fitzgerald  904-547-8666
[email protected]
Computer Operator/Records Clerk
Patrice Shumaker  904-547-8663
[email protected]
Provides the following services:
Maintains student records

HAC (Home Access Center) Accounts/Issues

Requests student transfer records

Coordinates college admissions visits

Sends transcripts to colleges

Maintains health /shot records