Pedro Menendez High School Guidance Department
Department Information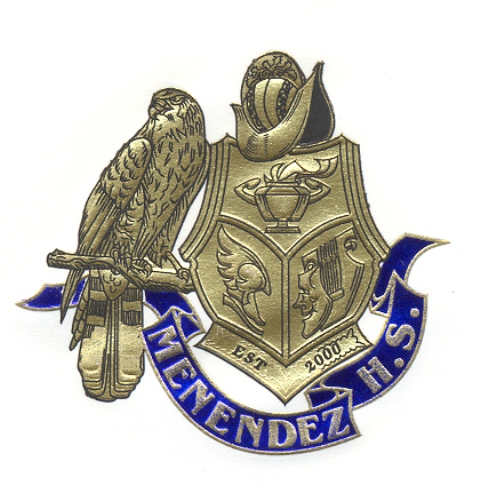 Welcome to Pedro Menendez Guidance Department website! Our guidance team offers a comprehensive guidance program to all students at PMHS. High school is an exciting time, which brings change and sometimes challenges for students and families. We are a resource for students, parents, and teachers and we invite you to contact us at anytime.
Counselors provide the following services:
New Student Registration/Scheduling

Academic Advising

Student Scheduling

Parent Teacher Conferences

Scholarship Resources

College information and planning

Career Research

Referral for students in crisis

Testing Administration

Post-secondary planning

Dual Enrollment & AP information and registration
Students can now order their transcripts through Parchment from 2014 to present. Watch this video for instructions on how to order them. If you need transcripts from 2013 or earlier, please email Rebecca Cosgrove at rebecca.cosgrove@stjohns.k12.fl.us or call her at 904-547-7137.  
On Monday, December 5th, you should have received access to PSAT scores through the College Board's K-12 score reporting portal. Students will have digital access to their scores on December 12th, allowing you time to go through the data prior to discussing the scores with your students. Schools will also receive two copies of each student report in hard copy in January. On Sunday, December 18th at 5PM ET, Kaplan will host a free, interactive, live online PSAT score interpretation workshop for parents, presented by Terry McMullen, Director of Kaplan Pre-College Programs.  Terry will also discuss next steps in the testing and college admissions process. Parents can register for this free event by visiting www.kaptest.com/parents <http://kaptest.us14.list-manage1.com/track/click?u=8af3c11864a63efd0d54da65a&id=e2c8230f8a&e=d5887e135e> .
In addition, Kaplan is offering significant savings on SAT and ACT classroom courses and private tutoring through December 19th.  Families can visit www.kaptest.com/college <http://kaptest.us14.list-manage.com/track/click?u=8af3c11864a63efd0d54da65a&id=a1295d1478&e=d5887e135e>  or call 1-800-KAP-TEST(527-8378) to enroll or for more information.

All students may repeat my ACT or SAT Prep Florida programs at no additional costs (ALL retakes are free!) — and those attending one set of sessions receives a $100 discount on the other.  The programs are offered throughout the year (prior to all SAT and ACT test dates, not just the January and February dates) and throughout the area. As you may already know, students attending schools in the St. Johns County School District receive additional discounts since all of the high schools in the district "host" the program at various times throughout the school year. District families may use the promo code HostSchool to receive the $100 discount when signing up for the initial program, ten use the promo code HostBundle to save an additional $200 on their subsequent sign-up. See the ACT and SAT fliers for more info.

The University of Florida would like to share our FAFSA Resources for High Schools. The UF FAFSA Toolkit includes videos, FAQs, morning news scripts, links and other helpful information to assist high school counselors, teachers and administrators explain the financial aid process and inspire students to apply for financial aid for college. Please visit the UF FAFSA Toolkit at http://www.sfa.ufl.edu/fafsa/. Completing the FAFSA is the first step toward getting financial aid for college or career school. The FAFSA not only gives students  access to the $150 billion in grants, loans, and work-study funds that the federal government has available, but many states, schools, and private scholarships require you to submit the FAFSA before they will consider you for any financial aid they offer. That's why it's important that every college-bound student complete the FAFSA as soon as possible. 
Khan Academy recently added video tutorials to their website for help Paying for College. Tutorials cover topics like the financial aid application process, grants and scholarships, work study programs, loans, and financial aid packages.

---
Department Secretary
Pat Giuliani
Guidance Secretary
pat.giuliani@stjohns.k12.fl.us
Provides the following services:
New Student Registration

Scheduling of parent/teacher conferences

Scheduling of student/counselor appointments

Testing information

Responds to parent inquiries

Initiates student withdrawals
---
Computer Operator/Records Clerk
Patrice Shumaker
rae.shumaker@stjohns.k12.fl.us
Provides the following services:
Maintains student records

Requests student transfer records

Coordinates college admissions visits

Sends transcripts to colleges

Maintains health /shot records