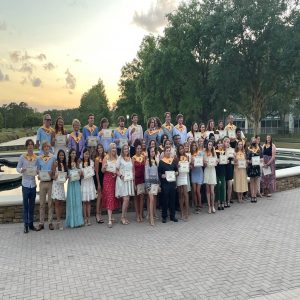 Welcome to the PMHS IB Program!
Interested in IB? Applying to IB and an Academy?
Please see the resources below for more information on How Do I Apply for IB and Teacher-Recommendation-Form-AICE-IB. Please note the Academy Applications are on the student's HAC account and close Thursday, February 10th. Out-of-zone students must apply to a PMHS Academy as a first choice and should email [email protected] to indicate interest in IB.
IB 4 Year Plan 2020 w-course codes
We will be registering students in the middle schools in March!
Please join us for our IB Booster meeting tonight, Thursday, April 21st, from 4:30-6:30pm on Microsoft Teams meeting
Join on your computer or mobile app
Click here to join the meeting
Or call in (audio only)
+1 469-305-1028,,283298743#   United States, Dallas
Phone Conference ID: 283 298 743#
Find a local number | Reset PIN
We hope to see you there!
Want to know more about PMHS IB?
Please see the video below for information about the PMHS IB Diploma Programme!
More information will be communicated via email and the PMHS IB Website as updated.
Questions about IB? Want to know if the IB Diploma is right for you?
Please visit the links to below and on the side panel for more information about PMHS IB!
See the website here for Booster meeting agendas, minutes, financials, etc. 
IB Booster Meeting Agenda and Minutes
Questions about your IB Progression at PMHS?
See our Four Year Plan and Planner (used for registration purposes) for IB Student Progression:
IB Schedule Four Year Planner 2020
Want to know about the benefits of the IB Diploma Programme at PMHS? See the Parent-Student Survival Guide here: IB Parent-Student Survival Guide
Want to know the difference between the PMHS IB Diploma Programme and Dual Enrollment at SJR State College. See here for information and advice on these two programs: IB vs. DE Flier
PMHS IB Shirts are now available! Purchase yours today for only $10!!!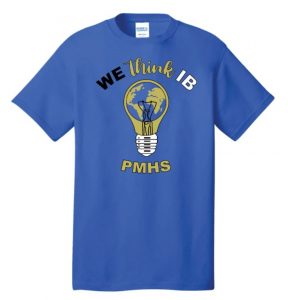 We hope that you will join us to become involved in the PMHS IB Programme!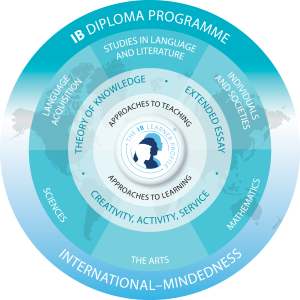 Life in the 21st century, in an interconnected, globalized world, requires critical-thinking skills and a sense of international-mindedness, something that International Baccalaureate® (IB) Diploma Programme students come to know and understand.
The IB Mission at PMHS:
Not for school, but for life, we learn.
The mission of PMHS is to prepare our students to be college and career-ready as well as successful in high school and beyond.
As an IB school, instructing students in the values of the IB Diploma Programme and IB Career Programme, PMHS aims to develop inquiring, knowledgeable, and caring young people who help to create a better and more peaceful world through intercultural understanding and respect.
The PMHS mission is inclusive of the IB values and serves to provide a high quality, global education through teaching the standards, adjusting instruction to obtain desired results, using data to guide instruction for professional growth, providing opportunities for student leadership, and continuing our school's unique emphasis on accessibility and inclusivity by encouraging and welcoming students of various levels and abilities to participate in higher-level programs of study.
Through the inclusion of the IB Diploma and IB Career Programmes at PMHS, we encourage students to become active, compassionate, lifelong learners who understand and respect the beliefs and values of others.
What is IB?
The IB or International Baccalaureate Diploma Programme is designed as an academically challenging and balanced program of education with final examinations that prepare students, normally aged 16 to 19, for success at university and life beyond. The program is normally taught over two years and has gained recognition and respect from the world's leading universities.
What is Pre-IB?
Pre-IB at Pedro Menendez High School instruction consists of intensified courses in Grades 9 and 10 in English, Spanish, Science, and Mathematics in preparation for the rigorous college-level curriculum of the Grade 11-12 IB Diploma Program.
IB Diploma students study six courses at higher level or standard level. Students must choose one subject from each of groups 1 to 5, thus ensuring breadth of experience in Languages, Social Studies, the Experimental Sciences, and Mathematics. Students have a choice of a sixth subject at PMHS. This can either be Psychology, Visual Arts, or Dance. IB 4 Year Plan 2020
In addition, the program has three core requirements that are included to broaden the educational experience and challenge students to apply their knowledge and understanding. Students will participate in writing the Extended Essay, the Theory of Knowledge course, and complete CAS hours (Creativity, Activity, Service), including a personalized CAS project.
The Extended Essay is a requirement for students to engage in independent research through an in-depth study of a question relating to one of the subjects they are studying.
Theory of Knowledge is a course designed to encourage each student to reflect on the nature of knowledge by critically examining different ways of knowing (perception, emotion, language and reason) and different kinds of knowledge (scientific, artistic, mathematical and historical).
Creativity, Activity, Service requires that students actively learn from the experience of doing real tasks beyond the classroom. Students can combine all three components or do activities related to each one of them separately. In addition, students are required to create and complete a CAS project of their own design.
Please see the IB Course page at the right to view the subject briefs for each subject including TOK, EE, and CAS. 
Still not convinced? Questions about how to get the IB Diploma? Take a look at our IB Parent/Student Survival Guide for answers to most of your common questions: IB Parent-Student Survival Guide
More questions about IB, take a look at our IB Welcome Presentation here.
Are you an IB Learner?
The aim of all IB programmes is to develop internationally minded people who, recognizing their common humanity and shared guardianship of the planet, help to create a better and more peaceful world.
Check out the IB Learner Profile to see your place in IB here!
Want to learn more about IB? Click here to visit the IB Programme homepage. 
Looking to get involved? Check the IB Boosters website for the most current information. Also, don't forget to join the IB Falcon Family Boosters Facebook page. 
Pedro Menendez High School opened its doors to the International Baccalaureate Programme in the Fall of 2010. Our inaugural class had 17 full diploma students, and included study in English, History, Spanish, Biology, Mathematics, and Psychology. Since our first diploma candidate exams in 2011, we have grown to sustain over 69 full Diploma Candidates in 2018 (the largest class since the inception of IB at PMHS), offer two mathematics options (Math Analysis and Approaches: Calculus and Math Application and Interpretation: Statistics), two Spanish options (Spanish B and Spanish Ab. Initio), three science options (Biology, Physics, and Environmental Systems), and four group six options (Business Management, Psychology, Visual Arts, and Dance). Many of our courses can now be taken either as SL or HL options, and all are compatible with the various Academy offerings at PMHS.
Two IB programs are currently offered at PMHS, the IB Diploma Program and the IB Course (Certificate) Program. We are also currently exploring the option of offering the IB Career-Related Program to accommodate our various academy programs as well. The ability for our students to pursue both the Diploma Programme and the Certificate options sets us apart from other programs in the nation and world.
IB Calendar (Junior and Senior Due Dates)

Loading…