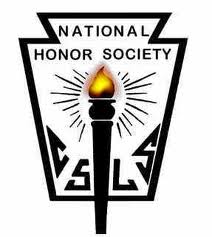 National Honor Society
---
Sponsors:
Sara Kennedy (Room 840) [email protected]
Adrienne Paone (Room 845) [email protected]
To apply, a student must:
-Be a sophomore, junior or senior
-Have a 3.5 unweighted GPA
-Be enrolled in at least two honors courses per year
Officers for 2018-2019:

President: Peyton Pitcher
Vice President of Service: Haley Nichols
Vice President of Scholarship: George Randolph
Secretary: Sarah Phillips
Treasurer: Kaitlyn Walters
Sergeant-at-Arms: Carson Griffin
Historian: Alanna San Miguel




Meeting Dates for 2018-19

General meetings are held on the second Friday of the month at 8:30 in the Media Center.  $35 dues (for new members) and $30 for returning members will be collected at the first meeting of the year.

Officer meetings will be held on the second Thursday of the month at 8:30 in the Media Center.

Attendance is mandatory.

Students are dismissed upon missing three meetings.  Three tardies are equal to one absence.
Examples of NHS service activities:
Assisting others in need
Open house tours
Freshman orientation tours   
Tutoring
Teacher breakfasts and luncheons
Special Olympics
Betty Griffin House donations
Beach clean up
Make sure you are participating in service projects!  You are required to complete at least two per semester.