The Pedro Menendez High School Model United Nations
You're the one! This is the Club!


 Meeting time and location:
Pedro Menendez High School
Media Center
Wednesday Evenings
5:00PM – 7:00PM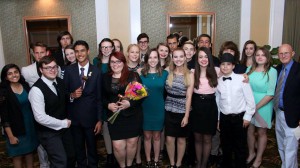 Q. What is the Model United Nations?
A. The MUN is a debate team. We debate the same topics as the United Nations in New York.
Q. What do you do as a member?
A. Members take on the role of a delegate to the UN representing a country.  You are responsible for researching your country's policies on topics for the council in which you are a member.
Q. Where does the MUN debate?
A. The MUN participates in Model UN conferences usually hosted by universities. Some of the conferences in which we have participated are the University of Chicago, the University of Georgia, George Washington University, Duke University