Menendez Swim Team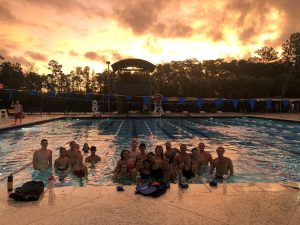 Welcome to the Menendez Swim Season!!!
The First Practice of 2020 – 2021 will be held    Monday , August 24th
Regular Season Practices will be as follows (and subject to change)
M, W, F 6:00 – 7:00AM                            Tues & Thurs 4:30 – 6:00PM
& Saturdays as needed at the Soloman Calhoun Pool

All Swimmers must complete the following prior to August 21st
1. Register and complete all forms on www.AthleticClearance.com
(Athletic Clearance Instructions here)
2. Watch Videos on www.nflslearn.com
(Concussion for Students, Sudden Cardiac Arrest & Heat Illness Prevention)
3. Upload New Physical Form (EL2) to Athletic Clearance site
(we can help uploading)
4. YMCA Waiver – turn in to Coach Davis
5.  Pay to Play fee turned in before 1st Meet – $75

2020 Swim Team Important Information – Please READ!!
Coach:
Matthew Davis
Team Captains:
Ella Chang and Erik Raume
Contacts:
Matthew Davis- [email protected]
Directions to Solomon Calhoun Center
How many calories do you burn while swimming?
Visit everydayhealth.com to find out.
What's my time?: Find out using the swim calculator to convert meters to yards http://www.swimmingworldmagazine.com/results/conversions.asp