2018-19 Menendez Swim Team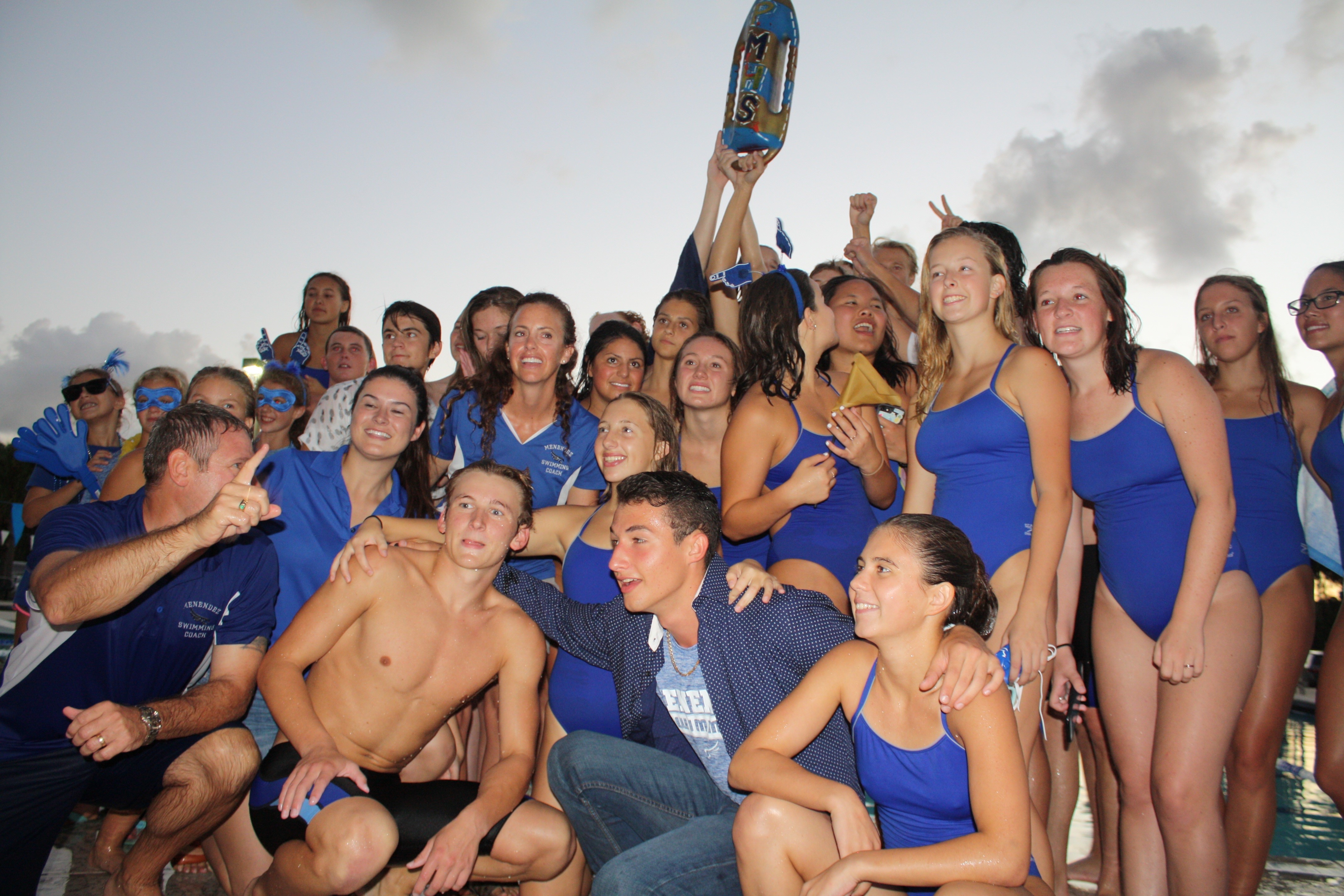 Welcome to the 2018–19 Menendez Swim Season!!!
Regular Season Practice will begin on Monday, July 30
M, W, F 6:00 – 7:45AM    Tues & Thurs 4:30 – 6:30PM
& Saturdays as needed at the Soloman Calhoun Pool
All Swimmers must complete the following prior to July 30
1. Register and complete all forms on www.AthleticClearance.com
(Athletic Clearance Instructions here)
2. Watch Videos on www.nflslearn.com
(Concussion for Students, Sudden Cardiac Arrest & Heat Illness Prevention)
3. Upload New Physical Form (EL2) to Athletic Clearance site
(we can help uploading)
4. YMCA Waiver – turn in to Coach Melissa
5.  Pay to Play fee turned in before 1st Meet – $75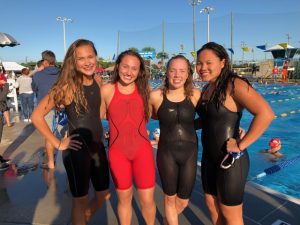 CONGRATS to our Girls 200 Relay on Breaking a school record with 1:43.91!!!!
2018 Swim Team Important Information – Please READ!!
Swim Coaches: Melissa Harmon, Autumn Krenz, and Christine Danner
If you have any questions or concerns, please feel free to contact
Team Captains:    Marisa Flowers or Kaleb Locklear

Regular Season practice times: 6:00-7:45AM Monday, Wednesday, Friday, and 4:30-6:30PM Tuesday/ Thursday at the Solomon Calhoun Center in West, St. Augustine.
Directions to Solomon Calhoun Center
Menendez Swimming Workouts
How many calories do you burn while swimming?
Visit everydayhealth.com to find out.
What's my time?: Find out using the swim calculator to convert meters to yards http://www.swimmingworldmagazine.com/results/conversions.asp